In Farmacia Sant Julia we are specialists in
Dietetics and phytotherapy
Natural solutions for everyone. We specialize in products with natural assets. From the end ...
Health
We are experts in taking care of you. Because it is our profession and in what in ...
Pregnancy and babies
Congratulations! New stage, new challenges and many first moments! In the adventure of having, ca...
Solar
We love summer. What about you? That is why in our pharmacy you will find everything you need to ...
The bigger ones
Take care of yourself at home Some prefer to come to the pharmacy to control their paraphernalia ...
Health services in Farmacia Sant Julia
Body composition analysis
Determination of the segmented distribution of fat, muscle mass and water differ ...
Orthopedics
Specialists in orthosis products and technical aids.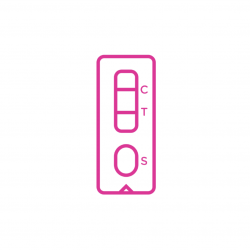 Rapid Antigen Testing (ART)
This service is aimed at leisure monitors and participating children and young people between the ag...